The Hard Way: Blu-Ray Review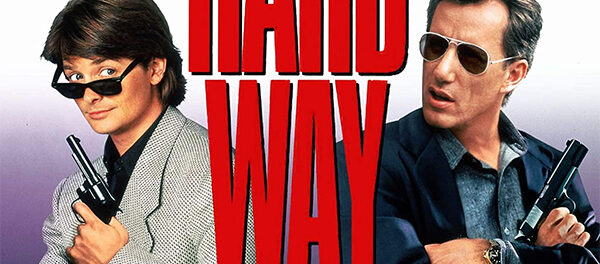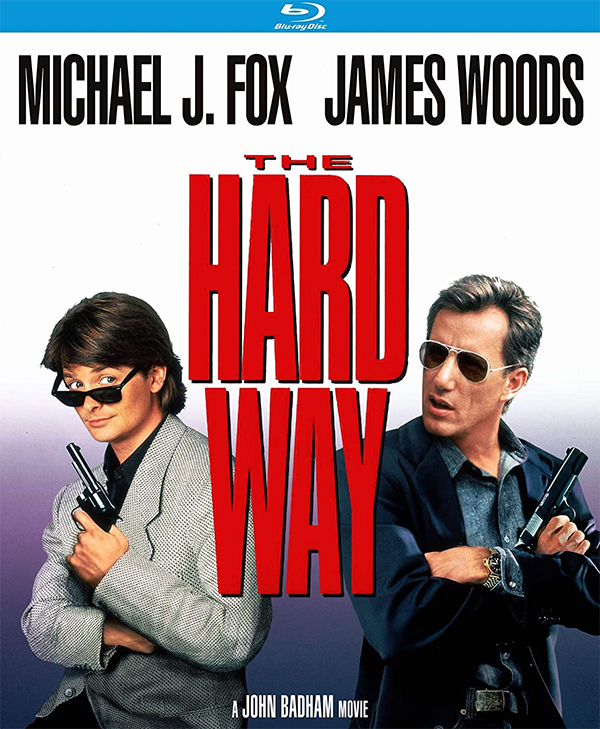 1991's The Hard Way was not a box office smash upon its release. It had a hard time finding its audience while competing for box office dollars with Silence of the Lambs and New Jack City.  Seriously, that is some tough competition. The Hard Way wasn't a bomb, generating $65 million worldwide. Still, it built a fan base on home video and cable in the years that followed, and I have always been a big fan of the film. Although, The Hard Way has been available on Blu-ray internationally since 2015, we finally get a U.S. release, thanks to Kino Lorber.
Although directing for nearly 50 years now, John Badham hit the big time with 1977's Saturday Night Fever and then helming such 80's favorites as WarGames, Short Circuit, Stakeout and a few great 90's flicks like Point of No Return and Nick of Time. In 1991 he brought Michael J. Fox and James Woods together for some on-screen magic with the wildly enjoyable The Hard Way.
For those unfamiliar with the film, the story centers on Nick Lang (Fox), a huge movie star who is sick of doing blockbuster sequels and wants to dive into a role that is truly real. When a part comes available for a tough city cop, Nick is determined to land the role. In comes hard-as-nails, detective John Moss (Woods), a drinking, smoking, no-crap taking cop who lives police work. When Nick catches John on the news, he arranges it that the detective allows the actor to shadow him.  John is not the least bit happy about the assignment. However, his captain (Delroy Lindo) takes John off the Party Crasher (Stephen Lang) case so that he can babysit the actor. It just so happens that Captain Brix and his wife are huge fans of Nick Lang, which infuriates John Moss.
The Hard Way is totally predictable, but it works so well, not only for the high energy, but the chemistry between Fox and Woods. They are so much fun to watch here. The action also works just as well as the humor. The laughs come often, and the car chases and shootouts are just as fun. The final act which takes place on a huge billboard of Nick Lang's head is a memorable one for sure, which is much more original than the standard abandoned factory or boat yard setting a lazy film would have given us.
The HD transfer is quite nice, although not perfect, it is pretty, close. There is also a new audio commentary from director John Badham, second unit director Rob Cohen and film historian Daniel Kremer. If you are a fan of The Hard Way, I highly recommend picking up this release.
Bonus Features:
NEW Audio Commentary with Director John Badham, Producer/Second Unit Director Rob Cohen and Film Historian/Filmmaker Daniel Kremer
Theatrical Trailer
Dual-Layered BD50 Disc
Optional English Subtitles
By: Marc Ferman