The King of Staten Island: Movie Review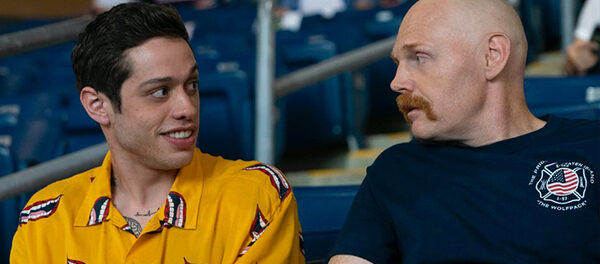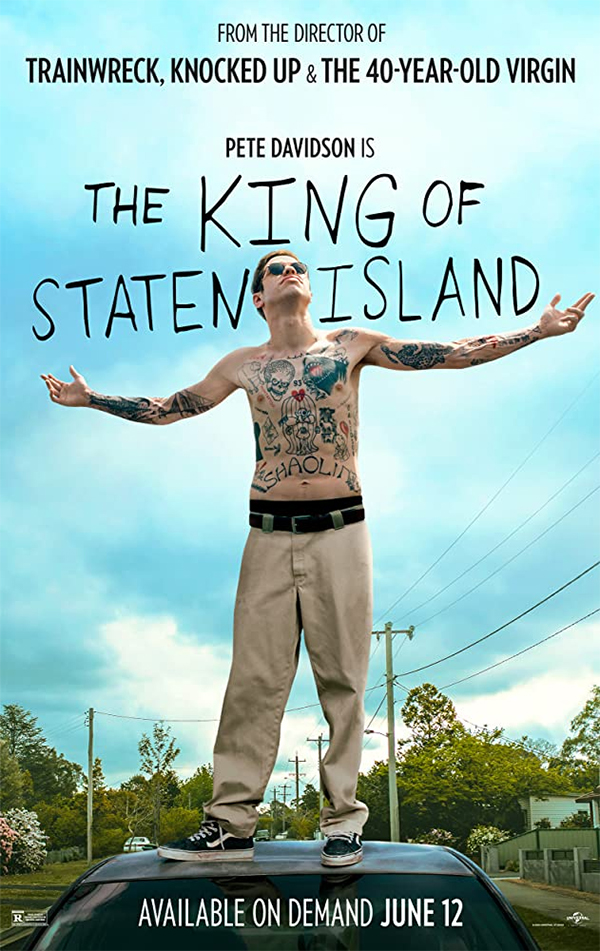 Over the past few years, some of my favorite moments on Saturday Night Live, involved Pete Davidson as a guest on the Weekend Update segment. Davidson essentially uses that time to talk about either himself or his hometown of Staten Island. I learned quite a bit about the troubled comedian's life during those brief moments, but it was Davidson's ability to open-up about his setbacks and find the humor in them that made him so appealing to me. Director and co-writer Judd Apatow has had plenty of experience blending laugh-out-loud comedy with drama in films like "Funny People" and "Trainwreck", but "The King of Staten Island" is a much more personal story, based loosely on Davidson's own life.
Scott Carlin (Davidson) is in his mid-twenties and still lives with his mother Margie (Marisa Tomei). That isn't such a huge deal, but with his younger sister Claire (Maude Apatow) heading off to college, Margie feels it might be time for her to start dating again. In comes Ray (Bill Burr), a hot-headed firefighter who instantly connects with Claire. Well, not instantly, since his first encounter with her was to yell about Scott giving his underaged son a partial tattoo. Since Scott's father was also a firefighter who died when he was seven, he is not too happy about his mother getting involved with another man in the same profession. In fact, Scott has never gotten over the loss of his father, whom he loved greatly and has made it his sole mission to break his mother and Ray up.
Scott's plan to split the new couple up does work, but it also gets him kicked out of his home. Scott's sort-of-girlfriend Kelsey (Bel Powley) won't take him in and his best friends have been incarcerated for a robbery gone bad. The only person he can turn to is Ray, who of course doesn't want to help the guy who just ruined his life. He does it anyways because there is a chance the deed would look favorably to Margie.
Once Scott starts living and working at the fire station, he begins to learn that Ray isn't such a bad guy and he even starts to appreciate the job and the people who work there, while also learning new things about his late father. "The King of Staten Island" isn't loaded with laughs, although there are some light chuckles spread throughout. That doesn't mean the film isn't worth watching. First off, Davidson proves that he can carry a feature and he has a fantastic cast to work with. Ricky Velez, Lou Wilson and Moises Arias are all good as Scott's friends, but Powley truly shines as the girl who not only loves Scott, but loves the city she grew up in. Powley does a fantastic job allowing Kelsey's passion and emotion let loose. Tomei plays things a little more reserved, and rightfully so as her character is not only an exhausted ER nurse, but the mother of a man-child that smokes weed all day and has dreams of opening up a tattoo shop/restaurant. The always reliable Steve Buscemi pops in as the veteran fire fighter with some words of wisdom.
"The King of Staten Island" does run on a bit too long at 136 minutes, but Apatow has never been known for keeping things short and sweet. He likes to give his characters room to breathe and that is ok, as-long-as they have something to say. If you are not a fan of Davidson, this film may not do much in the way to sway you, but if you are a fan, I recommend checking out "The King of Staten Island" when it hits On Demand this Friday.
By: Marc Ferman