The Last Starfighter (Special Edition): Blu-Ray Review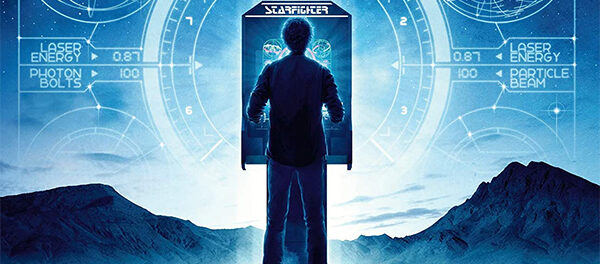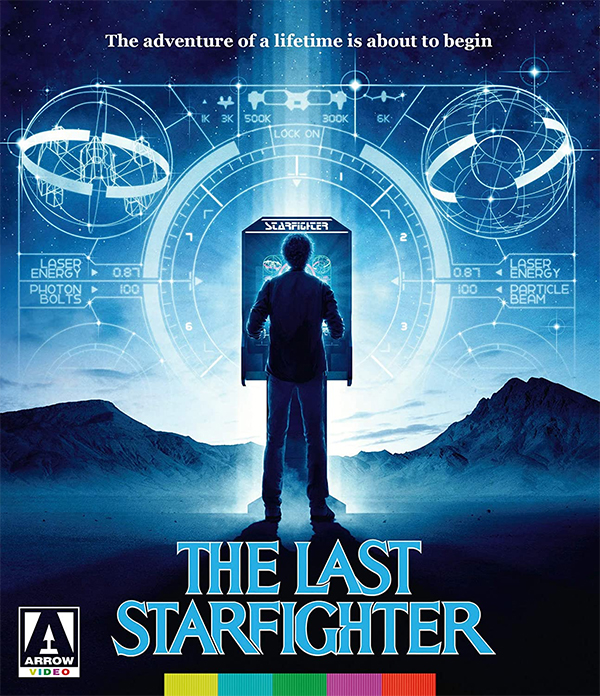 I always loved 1984's The Last Starfighter which was directed by original Michael Myers actor Nick Castle. The filmmaker would go on to helm other memorable 80's films like The Boy Who Could Fly and Tap, before delivering a string of forgettable comedies in the 90's like Dennis the Menace, Major Payne and Mr. Wrong. Starfighter will most likely be remembered as Castle's most beloved film as well as being one of the very first films (aside from 1982's Tron) to incorporate the use of CGI. It was also the great Robert Preston's final role in a theatrical film before he passed-away in 1987.
For those who have never seen Starfighter, the story centers on Alex Rogan (Lance Guest), a teenager who spent his whole life living in a small trailer park community with his mom and little brother. Also living in the park is his girlfriend Maggie (Catherine Mary Stewart). Although Maggie is scared to move away and leave her grandmother alone, Alex wants to do something important with his life. Well, Alex gets his chance when he is recruited by an alien named Centauri (Robert Prestion) to be an intergalactic starfighter. You see, Centauri designed a video game that was supposed to be placed in Las Vegas but wound up in the trailer park, where Alex beat the record.  The game was actually a test to locate potential starfighters.
Alex reluctantly becomes a starfighter and finds himself fighting a war, while a robot version of Alex stayed on Earth, taking his place.  Some of by favorite moments involve the Beta Unit version of Alex. The Last Starfighter is not a great film but it is definitely an enjoyable, cheesy slice of sci-fi nostalgia. Yes, the early CGI is somewhat laughable today, but it is amazing to see how far the technology has come in almost four decades. There had been sequel talk for years, but since the original film was never a huge it, the chances of a remake are far greater than a sequel.
In 2009 Universal released The Last Starfighter on Blu-ray and it was not a great transfer. I had never seen the DVD but I can't imagine it being a whole lot different than the disappointing Blu-ray. Thankfully, Arrow Video delivered a presentation worthy of the film. Taken from the original 35mm print, and scanned in 4K resolution, The Last Starfighter has never looked better. To top things off, the original 4.1 mix created for the film's 70mm release is included as well. Simply put, Arrow has given us a beautiful release jam-packed with tons of bonus content. If you are a fan of 80's films and love sci-fi, I can't recommend this release enough.
Bonus Materials
Brand new restoration from a 4K scan of the original 35mm camera negative
High Definition Blu-ray (1080p) presentation
Uncompressed 2.0 stereo, 5.1 DTS-HD MA and 4.1 audio
Optional English subtitles for the deaf and hard of hearing
Brand new audio commentary with star Lance Guest and his son Jackson Guest
Brand new audio commentary with Mike White of The Projection Booth podcast
Archival audio commentary with director Nick Castle and production designer Ron Cobb
Maggie's Memories: Revisiting The Last Starfighter – a new interview with actress Catherine Mary Stewart
Into the Starscape: Composing The Last Starfighter – a new interview with composer Craig Safan
Incredible Odds: Writing The Last Starfighter – a new interview with screenwriter Jonathan Betuel
Interstellar Hit-Beast: Creating the Special Effects – a new interview with special effects supervisor Kevin Pike
Excalibur Test: Inside Digital Productions – a new interview with sci-fi author Greg Bear on Digital Productions, the company responsible for the CGI in The Last Starfighter
Greetings Starfighter! Inside the Arcade Game – an interview with arcade game collector Estil Vance on reconstructing the Starfighter game
Heroes of the Screen – archival featurette
Crossing the Frontier: Making The Last Starfighter – archival 4-part documentary
Image Galleries
Theatrical and Teaser Trailers
Reversible sleeve featuring original and newly commissioned artwork by Matt Ferguson
Limited Edition O-Card – FIRST PRESSING ONLY
Limited Edition Reversible Poster featuring original and newly commissioned artwork – FIRST PRESSING ONLY
Collector's booklet featuring new writing by Amanda Reyes and sci-fi author Greg Bear's never-before-published Omni magazine article on Digital Productions, the company responsible for the CGI in The Last Starfighter – FIRST PRESSING ONLY
By: Marc Ferman