The Old Guard: Movie Review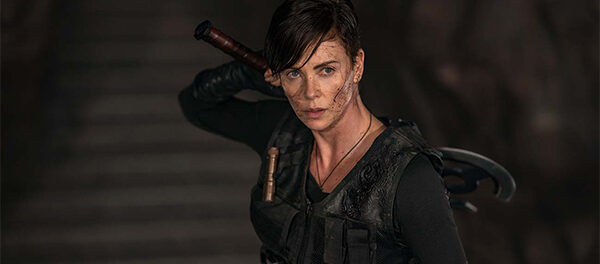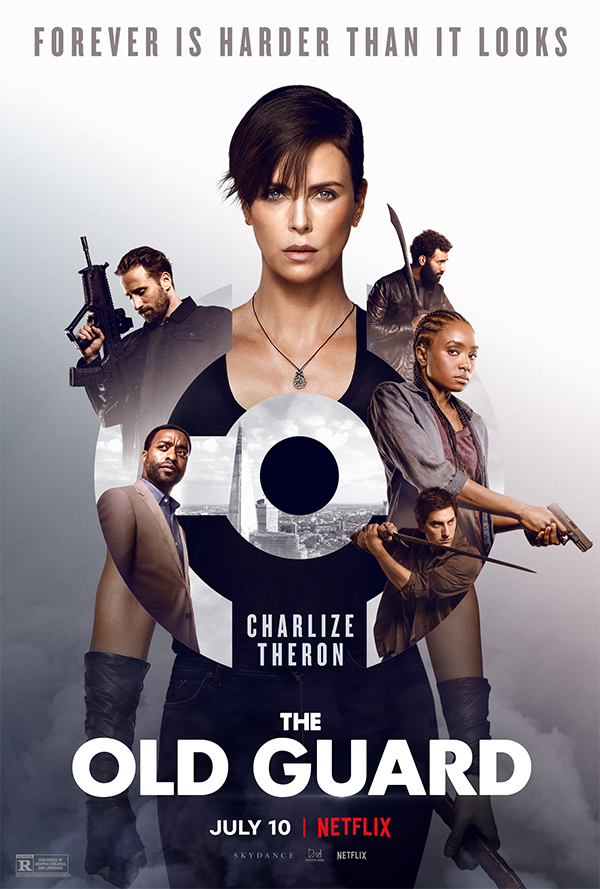 Charlize Theron leads a team of immortal mercenaries in "The Old Guard", Netflix's feature film adaptation of the Greg Rucka and Leandro Fernández created graphic novel series. Rucka also wrote the screenplay, with Gina Prince-Bythewood ("Love and Basketball") in the director's chair. So how does this latest comic book adaptation stack up in an age filled with countless others? Well, I would put it slightly above this year's "Bloodshot". Unlike the much-mangled Vin Diesel vehicle, "The Old Guard" has potential in building a bigger story with follow-up films. It also features much more interesting characters. By the end of the story, it is made quite clear, that the producers want to see the characters return for more adventures.
Andy (Charlize Theron) is a warrior that has lived for hundreds of years and in that time, she has tired her best to help as many people as she could. Her team which consists of Booker (Matthias Schoenaerts), Joe (Marwan Kenzari) and Nicky (Luca Marinelli) have lived many lifetimes without ever being discovered for being immortals. That is until they are betrayed by Copley (Chiwetel Ejiofor), someone that they trusted. Just like with many films based in the comic world, the bad guys want the power that the good guys possess. In comes pharmaceutical billionare Mr. Merrick (Harry Melling). He wants to dissect our heroes and sell their healing properties as a life extending drug. Yep, there aren't many points being given here for originality. The team of immortals do discover a new immortal in the form of U.S. soldier, Nile (KiKi Layne), who was killed in combat, but came back to life. Although she isn't quick to follow Andy, she does wind up in the middle of things anyways.
"The Old Guard" does have plenty of action, which helps keep things moving along and the characters that make-up the team have layers to them, which also helps keep things interesting. The biggest issue here is just how formulaic things feel. Although I didn't love the film, I am looking forward to seeing what kind of challenges this team faces moving forward. A quick mid-credits sequence will give you an idea of what is in store, but I am sure many of you will figure what that is early on in-the-film.  Look for "The Old Guard" streaming exclusively on Netflix, starting July 10th.
By: Marc Ferman