Clueless (25th Anniversary Edition): Blu-Ray Review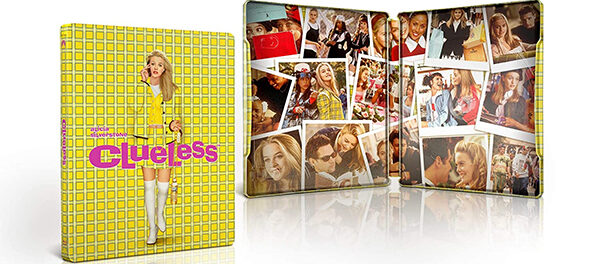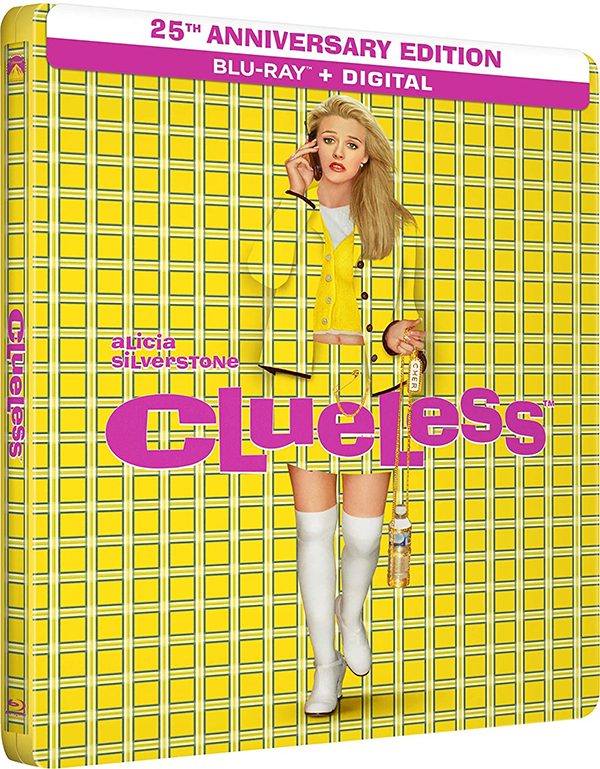 The 80's may be considered the best decade for high-school set teen films, but the 90's shouldn't be ignored. After all, we were given such treats as "Can't Hardly Wait", "American Pie", "10 Things I Hate About You" and of course the most iconic film of the 90's teen comedies, "Clueless". Amy Heckerling knew how to speak to a generation. In 1982 she worked with Cameron Crowe, bringing his words to life with "Fast Times at Ridgemont High". More than a decade later she brought her own characters to life in 1995's "Clueless", which is celebrating its 25th anniversary.
Loosely based on Jane Austen's 1815 novel, "Emma", but set in 1990's Beverly Hills, California, "Clueless" centers on Cher Horowitz (Alicia Silverstone in a career making performance), a rich, beautiful, popular and superficial teenager who believes she is making the world a better place by making over the tragically unhip new girl at school, Tai Frasier (the late Brittany Murphey) with the help of her best friend, Dionne Davenport (Stacey Dash). However, Cher soon realizes that she is the one who has been totally clueless and it is her own soul that needs a makeover.  Yeah, I know, pretty cheesy stuff. However, Heckerling and her cast handle things with enough wit and charm that makes "Clueless" feel fresh and funny. Not to mention totally, quotable. The supporting cast here is just as wonderful as the main cast, even more so when it comes to, at-the-time, newcomers Paul Rudd and Breckin Meyers. I can't forget the fantastic veteran actors Dan Hedaya as Cher's father and Wallace Shawn and her teacher Mr. Hall.
To celebrate the 25th anniversary of "Clueless", Paramount is releasing not only a standard 25th Anniversary Edition Blu-ray but also a beautiful looking steelbook that matches Cher's iconic yellow plaid outfit from the film. The picture quality looks great, but I am a bit surprised there was no 4K release. Maybe that will change for the film's 30th anniversary. If you don't already own the film on Blu-ray, it's definitely worth adding to your collection.
Clueless (25th Anniversary Edition) will be available on Blu-ray and digital combo, July 14th, with the Limited Edition Steelbook release available on July 21st.
Special Features:
The Class of '95 – A look at the cast, then and now
Creative Writing with Writer/Director Amy Heckerling
Fashion 101
Language Arts
"Suck 'N Blow" – A Tutorial
Driver's Ed
We're History – Stories from the cast and crew
By: Marc Ferman