Clueless: 25th Anniversary Event!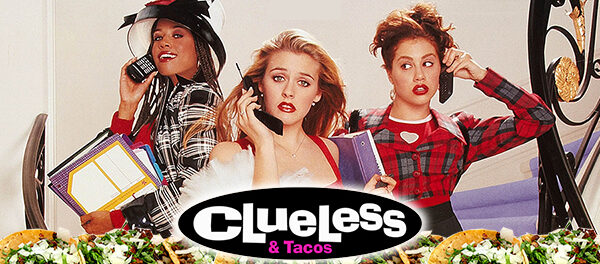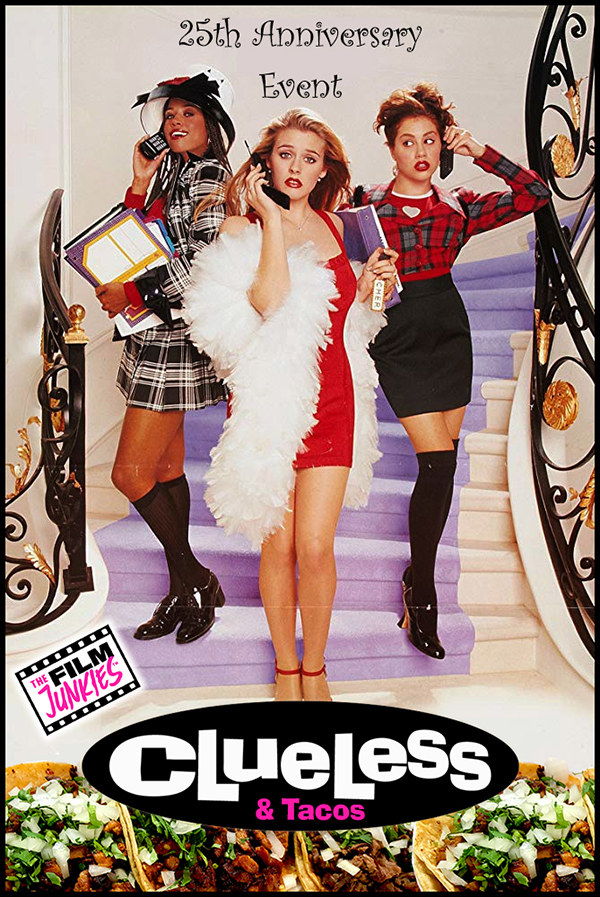 CLUELESS & TACOS!!!
Do you love the 90's? If so, you should be rollin' with the homies (or ride solo) to the Clueless: 25th anniversary, hosted by The Film Junkies. Esquire Magazine ranked Clueless number 5 on its list of the 25 best high school movies ever made. Don't feel like such a bonehead for missing out. Put on your best designer imposter perfume or cologne and join us on Friday, November 27 at Savor Cinema Fort Lauderdale. Arrive early and grab yourself some tacos and drinks with other retro film fans.
8pm-10pm Tacos Veracruz food truck will be in front of Savor Cinema selling a nice selection of tacos, burritos & quesadillas (vegetarian and vegan options available) Watch some classic 90's videos on the Savor Cinema patio, while enjoying their full bar.
10pm Enjoy our special 25th anniversary presentation of the 1995 Amy Heckerling classic, Clueless.

Savor Cinema: 503 SE 6th St, Fort Lauderdale, FL 33301
Screening tickets are $10. You can purchase them here.