The To Do List: Movie Review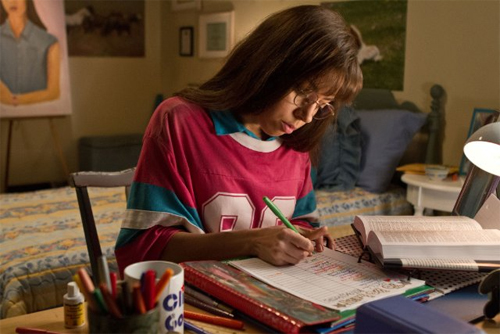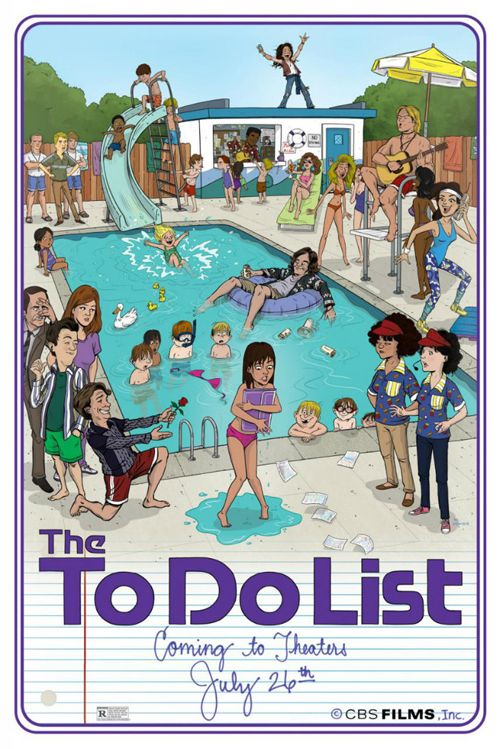 Brandy Klark (Aubrey Plaza) just graduated from high school at the top of her class. She is a pushy control freak that knows the answer to almost anything, but when it comes to sex, Brandy is absolutely clueless.  After being dragged to a house party by her two best friend, Brandy's interest in sex is suddenly peaked once she comes in contact with cool guy Rusty Waters (Scott Porter).  Brandy decides to create a "to-do-list" of sexual acts that she would like to experience before she heads off to college.
I was taken by surprise by "The To Do List", going by the trailers, it came across as a lame sex comedy and though I would not call it a great movie, it sure did have me laughing quite a bit. There is a hilarious moment in which Brandy needs a quick lubrication fix at a movie theatre in order to give her friend Cameron (Johnny Simmons) a hand (pun intended). Sure it's crude and juvenile, but it's still funny.
Even though a few good comedic talents like Donald Glover and Andy Samberg are wasted here, Bill Hader and Clark Gregg pick up the slack by delivering some of the film's best moments.  Plaza is extremely likeable even when her character is being kind of bitchy.  If you like sex comedies and enjoyed films like "American Pie", then make sure to include "The To Do List" on your to-do-list.
By: Marc Ferman