Training Day: 4K UHD Review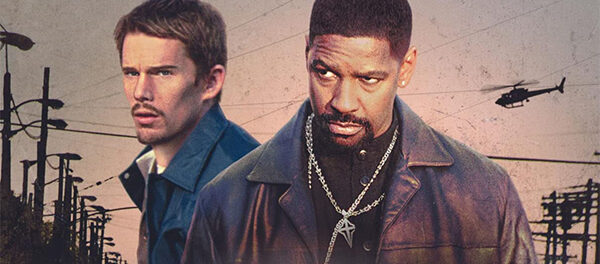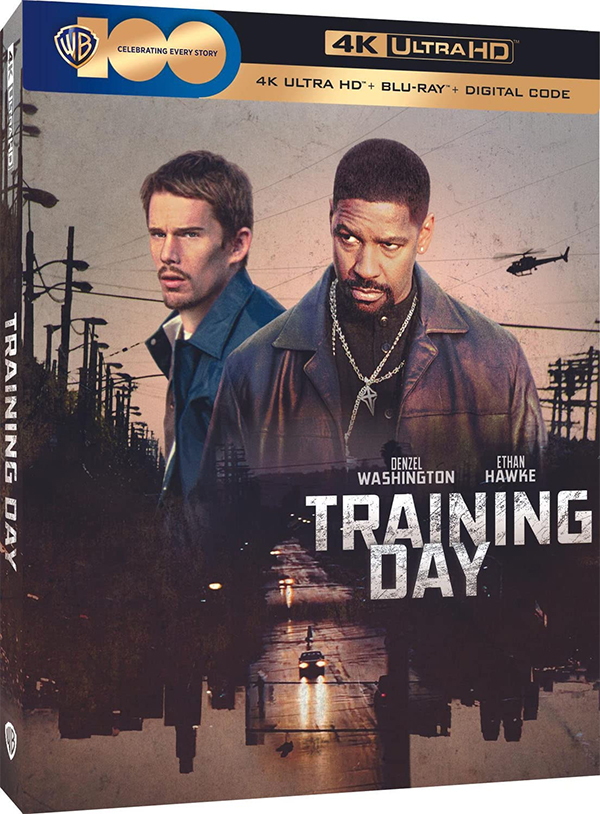 It's hard to believe that Antoine Fuqua's Training Day is 22 years old. I have seen a lot of good-cop/bad-cop films, but this one might be one of my absolute favorites. I have watched Training Day numerous times and Denzel Washington gives one of his most entertaining performances, paired with Ethan Hawke as the ethical rookie cop looking to make detective. While Fuqua keeps things tight, he has a really solid script to work with, thanks to David Ayer who had given us The Fast and the Furious that same year. Ayer would go on to write a string of L.A. cop films like Dark Blue, S.W.A.T. and End of Watch. While the latter is a strong piece of work, Training Day would be the most memorable. This week Warner Bros. is giving us a brand new 4K UHD which will be the first upgrade since the original Blu-ray release in 2006.
Officer Jake Hoyt (Hawke) is rookie cop looking to get on the fast track to becoming Detective. He has a wife and newborn baby at home and his priority is to provide a better life for his family. The young officer is about to get his first lesson in dirty cops when he spends his first day as a narcotics officer with detective Alonzo Harris (Washington), who has plans of his own. Right off the bad, Jake finds Alonzo's attitude and way of doing things to be questionable. However, he knows the detective is highly decorated and is willing to learn the ropes.  As the day progresses however, Jake sees Alonzo's methods to be problematic. As the day progresses however, things take a seriously dark turn and Jake may be in a situation that he will never be able to get himself out of.
Training Day is a well-paced thriller that never let's up. Both Washington and Hawke are in fine form and the supporting performances from Scott Glenn, Macy Gray and Eva Mendes are also solid. However, one of the bigger talents here would be cinematographer Mauro Fiore who helps make Los Angeles a character of its' own. His work is even more impressive while watching this new 2160p, HDR10 transfer. The city looks so vibrant and full of life. The details in the buildings, cracks in the concrete can all be seen clearly. A fantastic addition to this release is the inclusion of Dolby Atmos, which you can imagine works beautifully with a film like Training Day. The hip-hop soundtrack, shootouts and even Alonzo's hydraulics system in his car all sound perfect. If I had a single gripe about the presentation here is that some of the nighttime shots seem a little too dark. A perfect example would be a rooftop chase in the final act. Other than that, this is a stunning transfer.
By: Marc Ferman