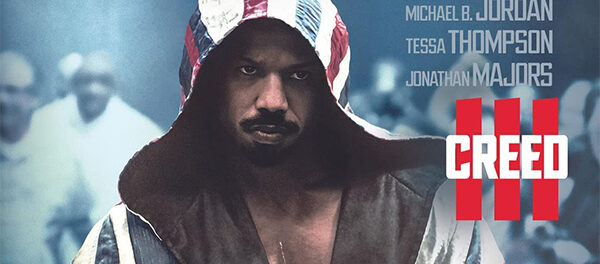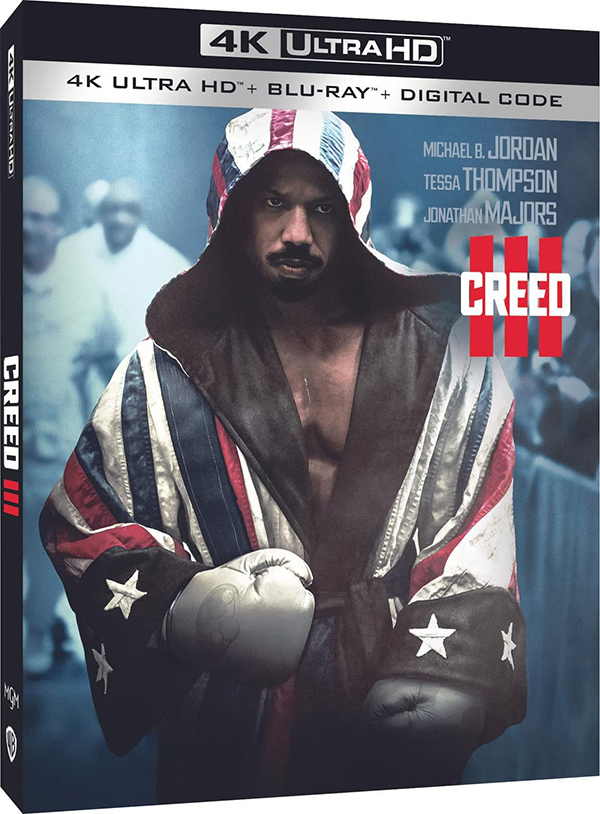 Available now on 4K UHD is Creed III, the latest installment of the popular Rocky spinoff. This time, star Michael B. Jordan takes the director's chair and delivers an effective drama that carries some real emotional weight. Sadly, this is the first film in the Rocky universe without Stallone. While his presence is missed, writers Keenan Coogler and Zach Baylin give us enough of a story to make up for the Italian Stallion's absence.
Set years after the events of Creed II, we see Donnie (Jordan) as a family man. He is retired from fighting and now focuses on his wife Bianca (Tessa Thompson) and his daughter (Mila Davis-Kent) who is hearing impaired, just like her mother. Donnie now runs a boxing academy that trains the next generation of fighters. He is also on good terms with Viktor Drago, something Rocky and Ivan were never able to get to.
When Donnie's childhood friend Damian (Jonathan Majors) is released from prison after 18 years, he reconnects with Donnie. What Donnie doesn't realize is that Damian is planning to take everything from him, since he was expecting to be the next champion before going to prison. The events that follow feel a lot like they were lifted from the worst Rocky sequel, Rocky V. Much like how Rocky gave Tommy Gunn a shot only to have him turn on his trainer. We see a very similar turn of events here, but with different outcomes. While Creed III is superior to Creed II, especially performance wise, it is far from a perfect film. The actual boxing scenes are top notch, and Jordan does something different here, by including a strange in-the-mind caged environment during the final fight.
The 4K UHD delivers a strong picture. The 2160p transfer with HDR10+ and Dolby Vision. We can see the sweat beads dripping off the fighters. The image is especially impressive during those slow-motion shots. The Creed films have always sported a great soundtrack. Creed III is no exception, and the Dolby Atmos audio takes full advantage of that, as-well-as, the crowds cheering and much more. It is most notable during the fight sequences.
If you are a Rocky/Creed fan, this release is definitely worth adding to your collection.
Bonus Features:
Michael B. Jordan: In the Ring/Behind the Camera – featurette
There's No Enemy Like the Past: Donnie and Dame – featurette
Deleted Scenes
By: Marc Ferman