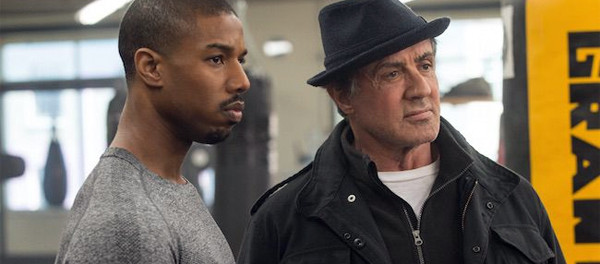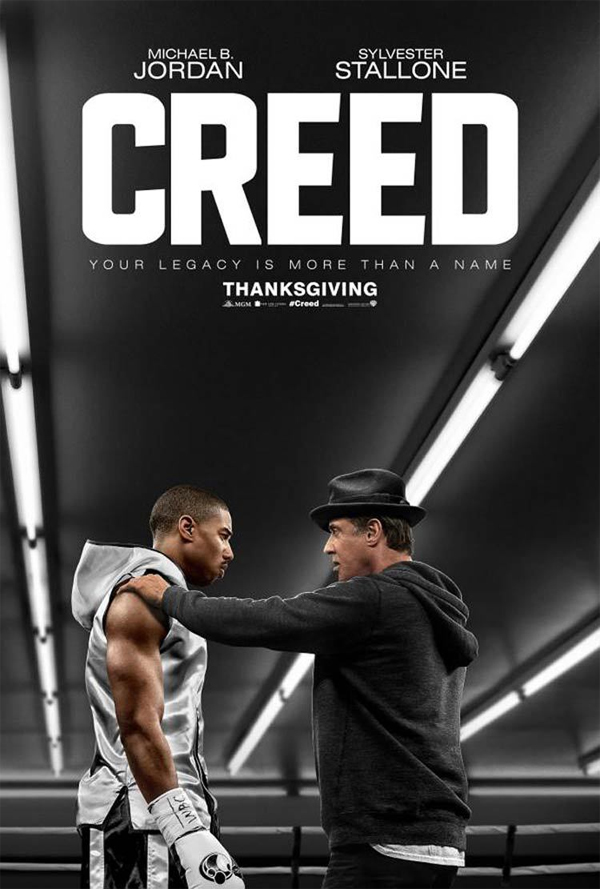 Like many film lovers of my generation, I grew up loving the "Rocky" series. I am in no way a boxing fan, or a sports fan. I just always loved how inspirational the Rocky Balboa character was. Rocky never had it easy and he has had to deal with some serious blows throughout his life (inside and outside of the ring). 2006's "Rocky Balboa" was the perfect ending to the series and I never would have thought that Stallone would once again slip back into the Italian Stallion character. Writer/director Ryan Coogler ("Fruitvale Station") has made Rocky a supporting character with Adonis Creed (Michael B. Jordan) front and center as the son of Apollo Creed.
"Creed" begins with a young Adonis serving time in a juvenile detention center. Mary Anne Creed (Phylicia Rashad) has decided take Adonis into her home, even though he was the product of Apollo's infidelity. Cut to the present, Adonis goes by the last name of his mother, Johnson and when he is not working his day job, he is fighting matches at night. Much to the disapproval of Mary Anne, Adonis relocates to Philadelphia and tracks down Rocky. At first the former champ has no interest in training Adonis, but with everything that mattered to him in life now gone, he decides to give the son of his late friend a chance.
Adonis has a lot of raw talent but also a lot of anger to work through, much of it is unresolved feelings towards Apollo. When Adonis and Rocky aren't training, Adonis is spending time with his new neighbor and love interest, Bianca (Tessa Thompson). Bianca is a beautiful young singer who is losing her hearing. Like Adonis, Bianca is also trying to fulfill her dreams while her body still lets her.
When it leaks out to the press that Adonis is actually the son of Apollo and being trained by Rocky Balboa, the heavyweight champion of the world 'Pretty' Ricky Conlan (real life boxer Tony Bellew) gives Adonis a shot at the title for his final fight before he serves a prison sentence. The catch is that Adonis must use his father's name "Creed".
It turns out that Adonis isn't the only one with a fight on his hands. Rocky has been diagnosed with a form of lung cancer and he must undergo chemo therapy right away. Rocky has no desire to get treatment after living through what it did to his wife. That doesn't sit well with Adonis and they both wind up sharing the fight.
Much like "Rocky Balboa", "Creed" is so much better than one would expect. This could have easily been just a way to cash in on nostalgia, but Coogler has delivered a strong, emotional and inspirational installment that can easily lead to more "Creed" films. Stallone's best performances as the Rocky are easily the ones in his golden years. This could have only worked if Stallone came back to pass on his wisdom and life lessons to Adonis. It is only makes sense that Rocky would take on the role of Mickey (Rocky's trainer). If a "Creed II" happens, I would hope that Rocky is part of that story as well, so we can see how strong the bond between the two have gotten. Jordan is a fine actor and he truly shines as Creed. We completely buy him as the son of Apollo and I believe this is a star making performance.
By: Marc Ferman