Toy Story 4: Blu-Ray Review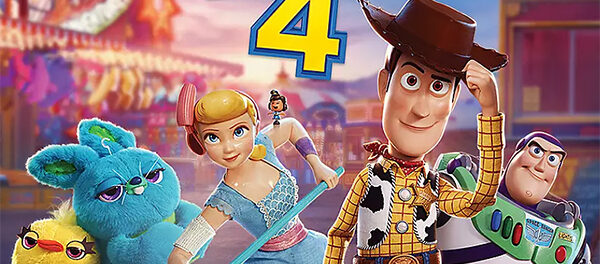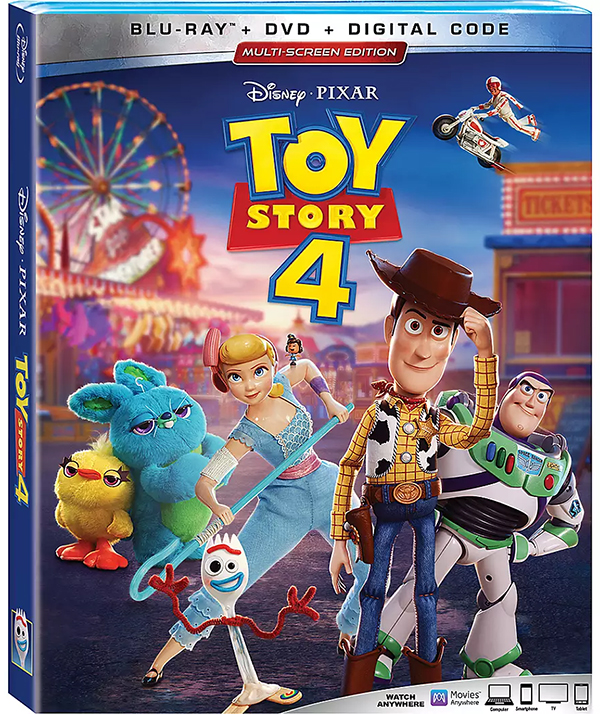 Available this week on Blu-ray and 4K Ultra HD is the fourth installment of the highly successful "Toy Story" franchise. This is easily one of Pixar's best properties and I can totally see these stories continue for generations to come. You can read my review of the "Toy Story 4" theatrical release here. I absolutely love the film. Although "Toy Story 3" remains my favorite in the series, it would be nearly impossible for any sequel to match my love for that one. However, this one comes quite close.  If you are a Pixar fan, I highly recommend you include "Toy Story 4" in your collection.
BONUS FEATURES
'Toy Stories – The Toy Story 4 cast and crew share their love of toys!
Woody & Buzz – Take a look at the relationship between these two legendary characters.
Bo Rebooted – Discover how Team Bo reimagined all aspects of Bo Peep's identity to arrive at the fully realized character seen in the film.
Toy Box – Enjoy a collection of mini-docs on the film's memorable new characters, featuring the voice actors, director Josh Cooley and Pixar artists talking about the many elements that make these characters fun and lovable
Let's Ride With Ally Maki – Ally Maki, voice of Giggle McDimples, learns all about Pixar's dialogue recording process from director Josh Cooley and his team.
Deleted Scenes introduced by director Josh Cooley
Audio Commentary, Trailers and more!
By: Marc Ferman