Breaking In: Blu-Ray Review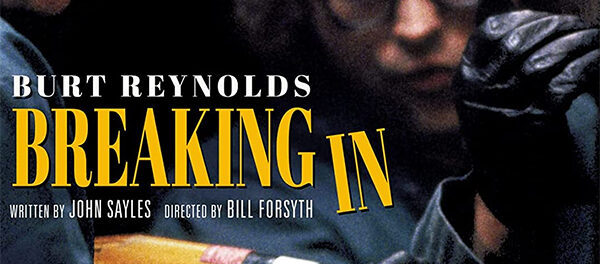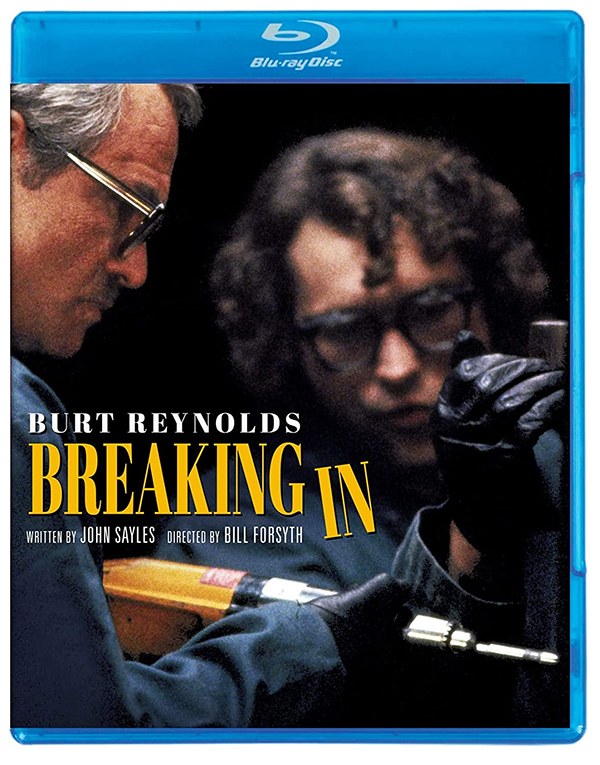 Early in his career, writer John Sayles worked on such films as Piranha, Alligator and The Howling. He would go on to branch out into other genres, but the one that had stood out to me the most, was 1989's Breaking In, which was directed by Bill Forsyth. While the comedy was not a box office success, it did get heavy play on cable, which is where I first saw it.  I was an instant fan.
Mike (Casey Siemaszko) is a young man who gets a kick out of breaking into people's homes. He doesn't to it to steal, but rather make himself a sandwich and watch TV. One night while he is doing his thing, Mike comes across a much older burglar named Ernie (Burt Reynolds), who has broken into the same house. The difference is that Ernie is there to break into a safe. While the senior criminal finds Mike's hobby to be odd, he does take a liking to the kid and decides to take him under his wing.
Ernie and Mike do a few jobs together, with Mike learning along the way. This all leads to a big Fourth of July heist that will set the pair up with plenty of cash. The problem is that the younger thief has been drawing too much unwanted attention from the authorities with his spending habits, which of course infuriates Ernie. Unfortunately, Mike's new girlfriend has expensive taste, and the naive kid just can't say no.
Breaking In is a quirky comedy which allowed Reynolds to successfully show another side. This was probably the first really, strong comedic performance of his career. I was a fan of Siemaszko from his work in the criminally underrated 1987 comedy, Three O' Clock High. While the actor never seemed to get that big breakout role, he has done some solid work since, mostly on TV. What makes Breaking In work so well, is not only the writing, but also the chemistry between the two leads. What I love about Reynolds here is that for the first time it seemed like he was embracing getting older.
This is the first Blu-ray release for Breaking In and Kino Lorber's new 2K transfer looks quite good. If you are a fan of this nearly forgotten gem, I recommend grabbing this disk.
Blu-ray Extras:
Brand New 2K Master
NEW Audio Commentary by Director Bill Forsyth, Screenwriter John Sayles and Film Historian/Filmmaker Daniel Kremer
Theatrical Trailer
Optional English Subtitles
By: Marc Ferman