The Film Junkies Best and Worst Films of 2018!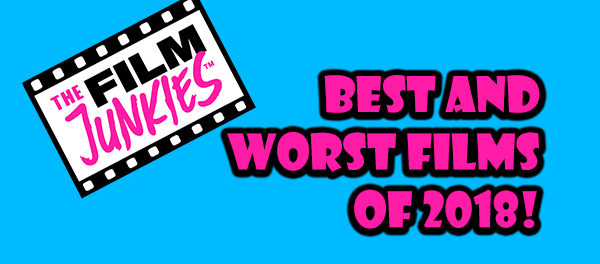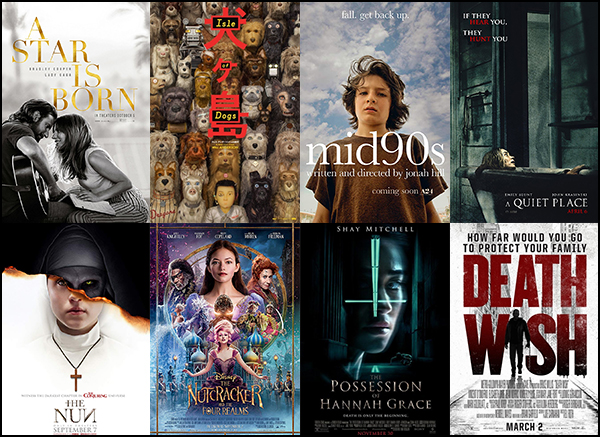 Here we are at the end of 2018 and it's time for me to give you my picks for the best and worst films of the year.  I haven't seen everything, so of course there could very well be films out there that I may enjoy or hate more than the ones on my list. The two lists below are comprised from what I have seen.
Best of 2018
Blackkklansman
Spider-Man: Into the Spider-verse
Green Book
Aquaman
Worst of 2018
The Possession of Hanna Grace
Winchester
Death Wish
There you have it, those are my lists. I do want to mention a few gems that did not make the cut but are worth pointing out. First, we have the "Queen" biopic, "Bohemian Rhapsody" which was one that I had a great deal of fun with. However, despite being filled with some amazing music and a wonderful performance from Rami Malek, the story felt way to paint-by-numbers and wasn't very believable in many instances. Despite those issues, "Bohemian Rhapsody" brought me so much joy.  Next, we have this year's "Halloween" sequel/reboot. A lot of care and love went into bringing Michael Myers back to form. This is the second best "Halloween" film in the franchise, coming in right behind John Carpenter's original classic.  Speaking of franchises, Tom Cruise and Christopher McQuarrie hit it out of the park again with "Mission: Impossible – Fallout". The latest installment continues to solidify the series as the best action franchise out there. Unfortunately, they still have trouble delivering a memorable villain. Finally, we have "Game Night". One thing that has been lacking this year are comedies that are funny. There just weren't really any truly funny films at the multiplexes in 2018, at least not that I had seen. This is where "Game Night" comes in. Directors John Francis Daley, Jonathan Goldstein and writer Mark Perez delivered huge laughs in this crime-comedy starring Jason Batemen and Rachel McAdams.
I can't wait to see what 2019 brings.
By: Marc Ferman