Stephen King: 5 Movie Collection – Blu-Ray Review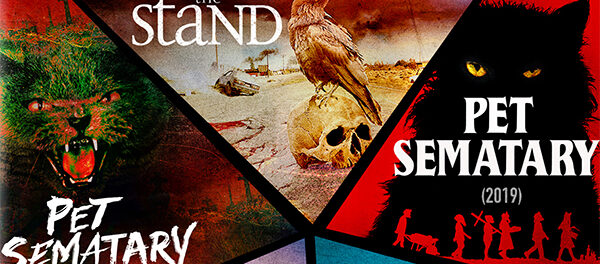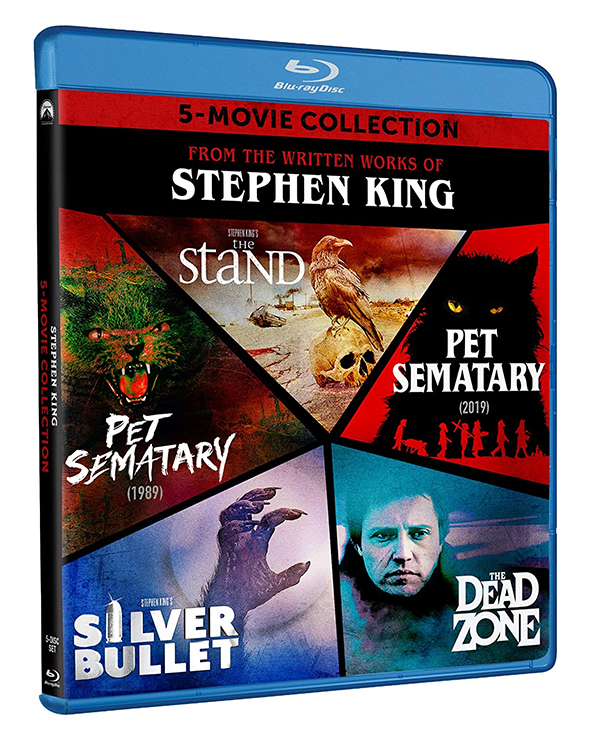 The spooky season is upon us and it's the perfect time for Paramount to release their 5-Film Collection, based on the written works of Stephen King.  The set includes Pet Sematary (1989 and 2019), The made-for-television mini-series, The Stand, The Dead Zone & Silver Bullet. Now, for anyone questioning why these particular films were selected for the set? Well, the answer is simple. These are the titles that were released by Paramount, so of course, they could only use what they owned. When looking back at Paramount's library of King films, the only other title I came across was 1996's Thinner. While not a classic by any means, I personally would have traded out the recent remake of Pet Sematary for that one.
One of the highlights of this release for me is that 1983's David Cronenberg directed classic, The Dead Zone finally makes its way onto Blu-ray here in the US. This is the film that introduced me to the great Christopher Walken and since then I have become a lifelong fan of the actor. This is also considered one of the best 80's adaptations of a Stephen King book.  As for the high-def transfer. It is pretty, decent but not all that great. Especially when compared to some of the other titles included in this set.
I wouldn't call either of the Pet Sematary adaptations good. However, I do believe Mary Lambert's 1989 original is far more entertaining than the remake that arrived three decades later.  As for Stephen King's Silver Bullet, this may not be a film that aged well, but it is one that I still thoroughly enjoy. Gary Busey alone is worth giving this a look, but since the film is adapted from the novella Cycle of the Werewolf, they really try to stretch things out. As a kid, I would say this was the first King adaptation that I personally related to, thanks to the main character being a kid as well. This transfer also looks just as good as the one Shout! Factory released recently, so if you don't own that, it is even more of an incentive to dig into this release.
When it came to mini-series based on King's works back in the 80's and 90's, I must say I wasn't a fan. Sure, Pennywise in IT was amazing thanks to Tim Curry, but the mini-series was just weak. Stephen King's The Stand may have been the best of the lot thanks to director Mick Garris and his cast that includes Gary Sinise, Rob Lowe and Molly Ringwald. Still, I know many are quite fond of this one so I can totally see why it may belong in this set.
For the most part, this is a strong collection of horror classics. Sure, I would have made one switch personally, but Paramount probably made the better call as Pet Sematary is a much more popular title. As for bonus content, only the Pet Sematary films include extras which you can see below.
Bonus Content:
Pet Sematary (1989)
Audio Commentary – featuring director Mary Lambert
Fear and Rememberance
Pet Sematary: Revisitation
Galleries
Original Special Features
Pet Sematary (2019)
All New Alternate Ending
7 Deleted/ Extended Scenes
Night Terrors Family Haunting Visions
Over 90 Minutes of Bonus Content
By: Marc Ferman